So What Does £200,000 ( or approx €240,000 @ 1.2 ) buy on Costa Blanca ? Here are some ideas … ( Just click on the images to be taken to our listings )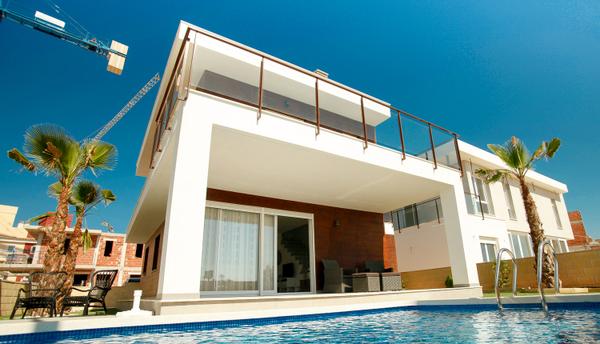 This is literally 10 mins from the airport – the residential development is about a half mile from the beach – and obviously all facilities and amenities are close by. From €244,000 .
Or check these luxury Las Colinas apartments – approx 45 minutes from Alicante Airport. Probably the most exclusive resort in Spain! From €275,000.
Or for around the same money , consider a detached villa with pool on La Finca Golf Resort – closer to Alicante airport – From €280,000.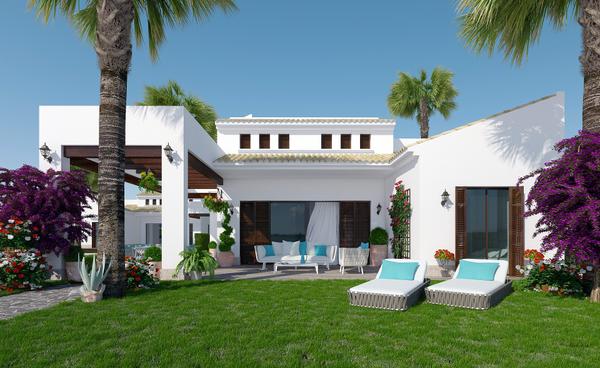 Quesada is a town 30 minutes drive from Alicante , very popular with Ex Pats. The largest builder in the area has these 3 bed detached properties to offer- From €288,000: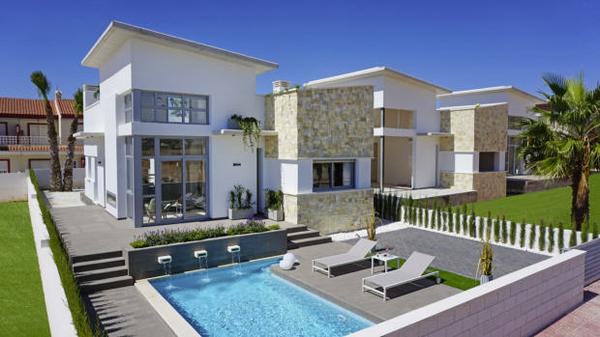 Alternatively we have these 3 Bed 3 bath detached villas also being built in Quesada, from €219,000: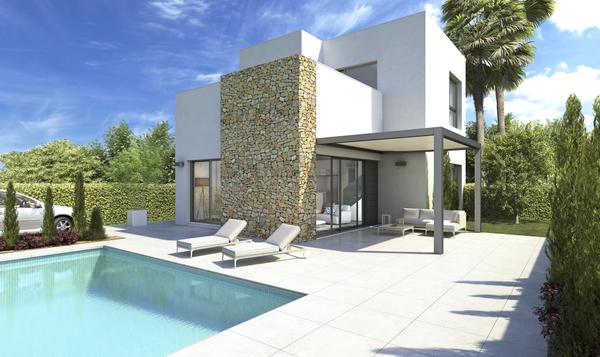 Quesada is a beautiful place to live – we have strong connections with all the local property agents there – just browse through our resale properties ! Here are a couple of examples:
 Check this one in Rojales – just along the road!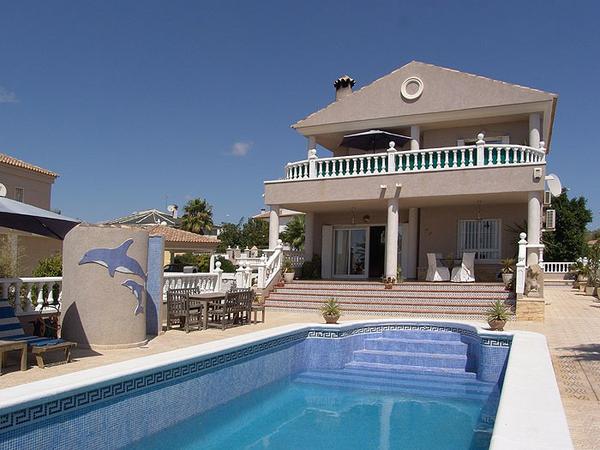 We recommend browsing our site to get a feel for what is on offer – then arranging a 2-3 day  trip over . We can cover a lot of ground and you will be able to discount a lot of what you see – leaving you with a firm idea of what you do want.
You will be accompanied by our UK or Spanish based staff. We recommend a mid-week trip – as the weekends are not the best time to see everything – most developments sales offices are closed on Sundays – and restricted openings on Saturday . For Resales – remember we have to book the viewings with the owners.
If suitable , we can meet up and talk through the options face to face before you go  – There are so many options , this might help target your search!
Call us on 01506 500 999 for a chat!